The Dangers of Shelter-in-Place
The developer of HGVS refers to fire-resistant building and landscaping features as "as one layer of the fire protection system alternative measures for mitigating secondary access/long dead end road length constraints." Implicit in this statement is that fire-resistant features mean HGVS won't burn down and that residents staying home during a fire will be equally safe as the evacuation that would have been provided by the missing secondary exit.
This is at odds with California's Ready, Set, Go! policy and the events of California's 2017 fire season.
Shelter-in-place is a concept in the United States inspired by an official Australian policy, called Stay and Defend or Leave Early (SDLE). In the SDLE policy, the idea is that residents can use basic firefighting equipment, water and garden hoses, to put out small fires around their house caused by airborne embers. This policy came under intense scrutiny following the worst wildfires in Australian history, which occurred in the southern state of Victoria on February 7, 2009 — "Black Saturday." Those fires killed 173 people, 113 of them in or near buildings.
In the U.S., shelter-in-place is considered the last resort during a fire, used when high intensity wildfire threatens escape routes, denying residents an opportunity for escape. Despite the problematic history of shelter-in-place policies, it's in the developer's interest to position this controversial policy as a mainstream strategy for a fire plan.
Harold Schaitberger has served as President of the International Association of Firefighters since 2000 and strongly rejects shelter-in-place, writing for the L.A. Times:
"Hearing anyone suggest that homeowners should not get out of harm's way is appalling. Hearing a public safety professional make the suggestion is shameless. Stay-and-defend is clearly a half-baked idea from people who believe that saving money is more important than saving lives."
Result of Fire-Resistant Homes in 2017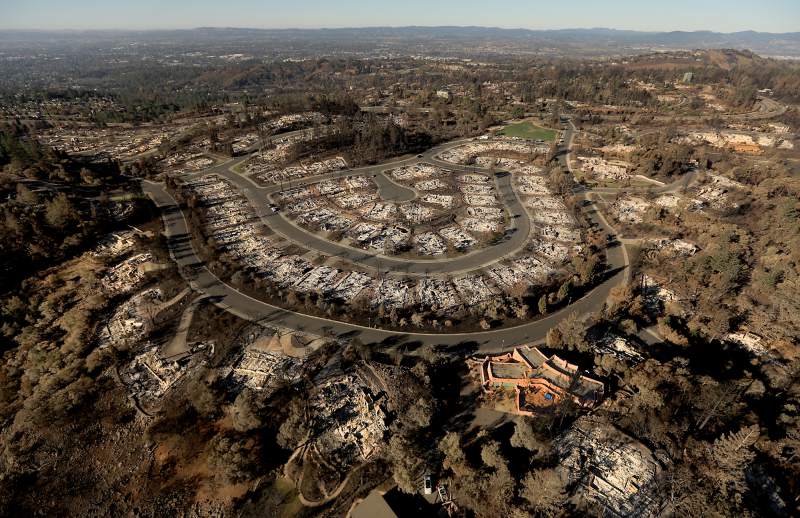 Fountaingrove Destruction
In the Tubbs fire, twenty-two people were killed and the fire decimated large swaths of Santa Rosa. In the Fountaingrove neighborhood, homeowner groups had spent heavily on protection measures to prepare for a wildfire. Like Harmony Grove, the neighborhood was located in a very high fire hazard severity zone. Santa Rosa imposed a series of code restrictions on home construction in Fountaingrove, requiring such things as safe roof materials, mesh screen over vents — to keep out wind-whipped embers — and fire-resistant construction of eaves.
Homeowners paid dues to an association whose mission was to reduce the danger of 200 acres of open space in the area. The association spent nearly $3 million since 2009 to reduce weeds, remove brush and dead or dying trees, maintain fire breaks and promote fire-resistant native plant species such as manzanita.⁵
Still, almost 1,800 structures were destroyed in Fountaingrove, including a newly built $4 million fire station, Santa Rosa Fire Station 5. The station, opened only two years earlier, was designed to improve the department's ability to respond to fire and medical calls in the area.
Thomas Fire
In the aftermath of Ventura County's Thomas Fire, inspectors found more than 90 percent of all the structures damaged or destroyed had fire-resistant roof construction, and roughly 80 percent had fire-resistant exterior siding. At least 45 percent had multi-paned windows and 43 percent had eave screens.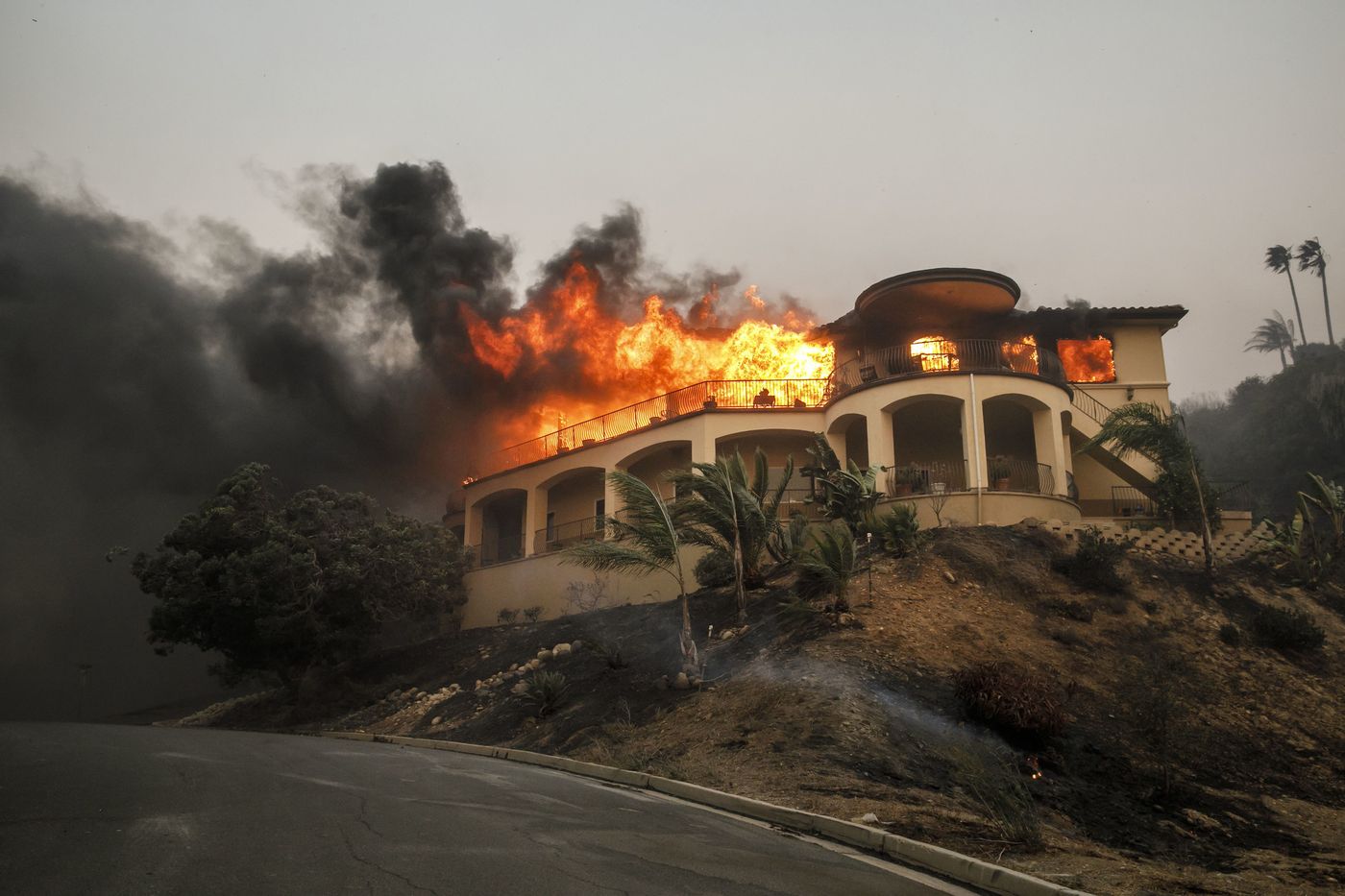 Existing Homes
Existing residents are all but forgotten in the developer's shelter-in-place plan. Most of the existing Harmony Grove homes were built decades before fire-resistant techniques were incorporated into building codes. The HGVS Wildfire Risk Analysis considers these 'legacy homes' as "un-defendable against critical fire behavior." Yet because of the HGVS housing development's impact on the ability to evacuate, they will be forced to attempt to weather a firestorm anyway.